Saves 9
£8.99 – £15.99
Question: Can the immortal man die?
Answer: I am not immortal.
Question: Can the man who lives forever die?
Answer: Let's find out.
Saves 9 is a bittersweet love story spanning 2000 years between 1986 and 2038.
Max, a quantum physicist, discovers a way to send his own mind back in time. Testing the machine with the only woman he has ever loved, his wife Neve, Max is supposed to go back just five minutes, but finds himself trapped in a familiar yet alien world … himself as a child. Read more . . .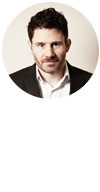 The Author – Jonathan De Montfort
Jonathan de Montfort may not have had a conventional route into being an author, but his first novel "Turner" demonstrates his passion and commitment to the craft of writing, having taken four and a half years to write it! He already has ideas for a series of "Turner" novels and is committed to writing a new novel by 2020…
Additional information
| | |
| --- | --- |
| Dimensions | N/A |
| Version | Audio, Dedicated, Digital, Hardback, Paperback, Signed |